A Guide to Training BJJ

in Rio de Janeiro


Introduction

This guide is intended for those of you thinking of making the pilgrimage to train BJJ in Rio de Janeiro.

What follows is based on my experiences during my eight visits made between 2003 and 2009.

I've also included some additional information from AdamfromEssex, Danbo, Jsho, and Gary King.

Booking a Flight

I have booked online through Opodo, Expedia and most recently directly through Air France. When you search the airport codes are:
BHX Birmingham

GIG Rio

CDG Paris

Flight Prices

My first trip in 2003 I paid about £650, in 2005 flight prices went through the roof. I ended up paying £800. Out if interest I checked the prices the week before to see the cost of a last minute booking. The cheapest was £1600. In 2006 I paid £875, again last minute bookings were around £1500.

Prices can be cheaper if you book early. In January 2006 the price for an end of July departure, returning August 2006 was around £750. I paid £840 (in October 2008) for a July 2009 flight.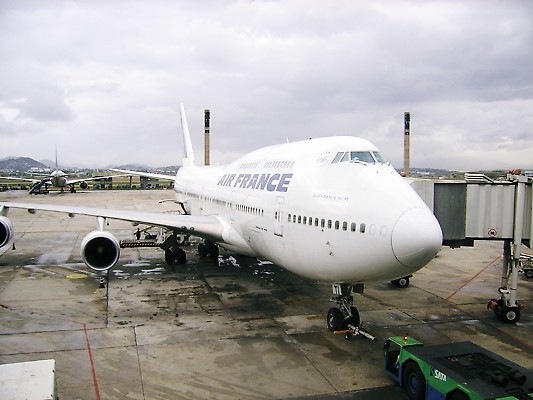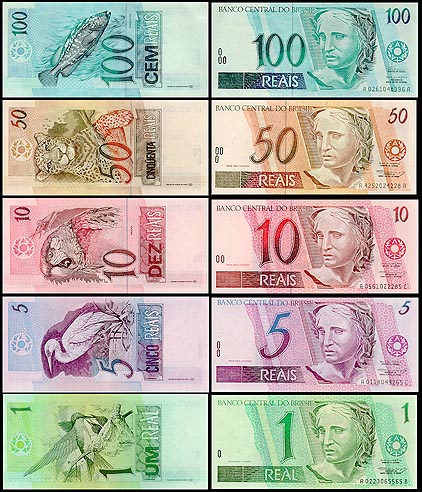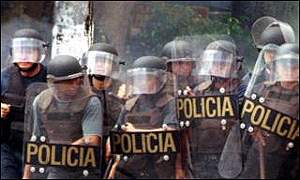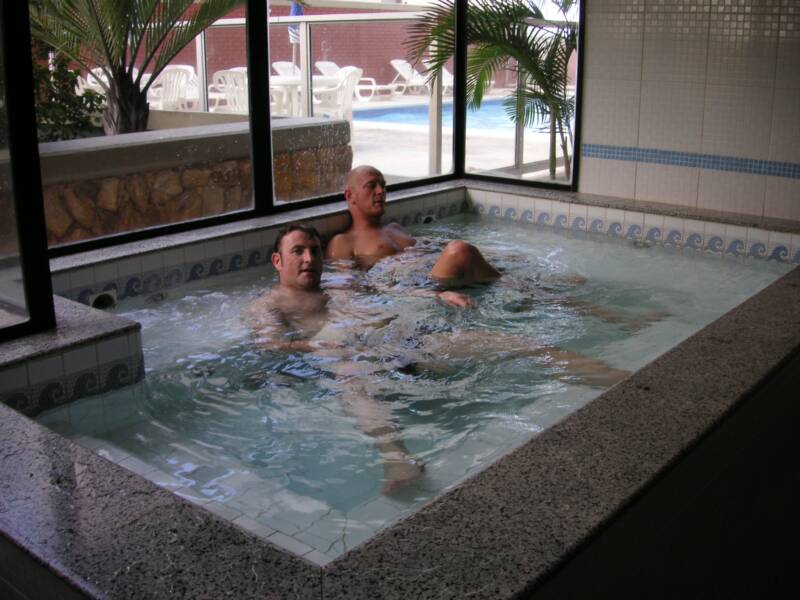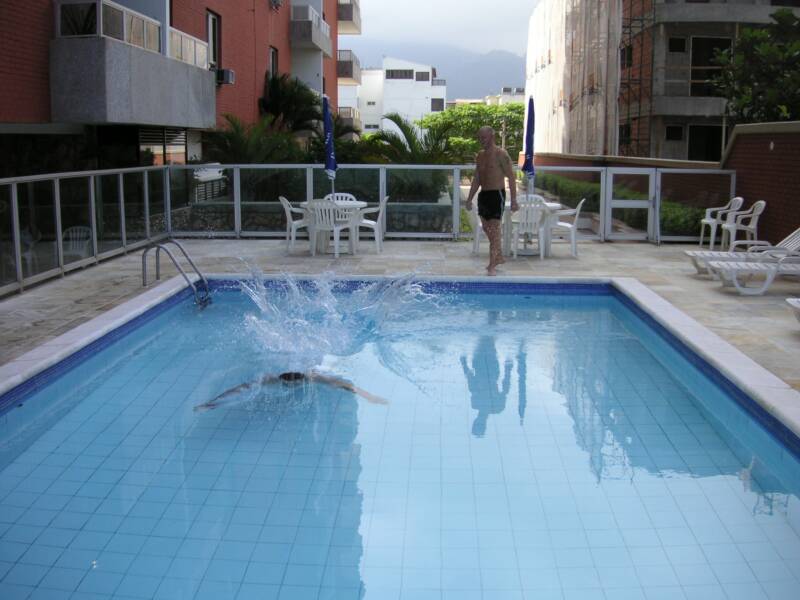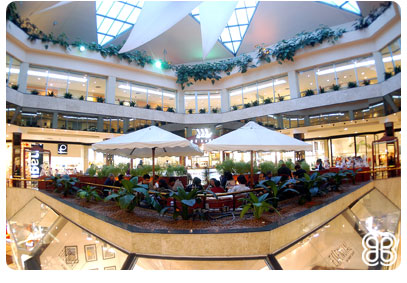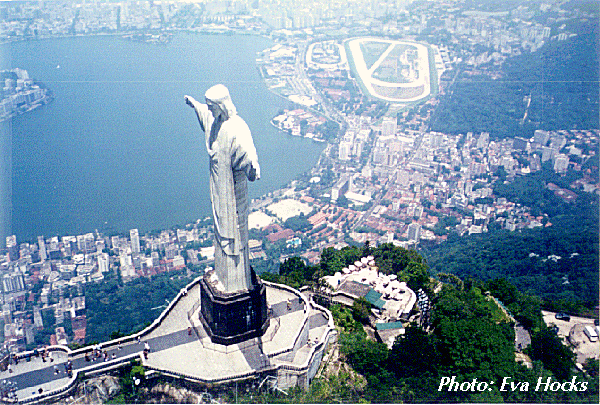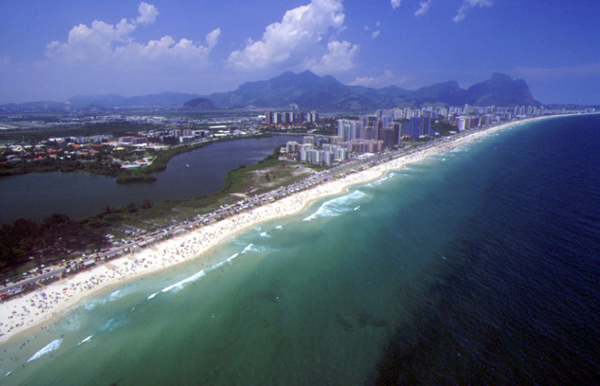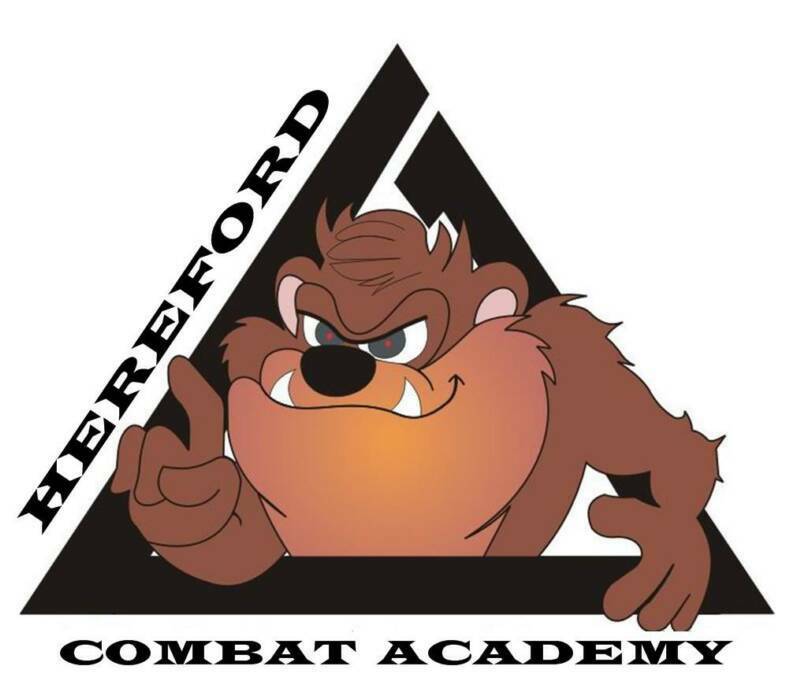 Flight Times

My flight times in 2008 were as follows:

Depart Birmingham 19:55 arrive Paris 22:15

Depart Paris 23:15 arrive Rio De Janeiro 05:25

Depart Rio 15:45 arrive Paris 07:30

Depart Paris 09:50 arrive Birmingham 10:20

Times are local, Paris being + 1hour BST and Rio –4 hours BST

In 2005 on the return journey it took over an hour, after landing at Paris, to get from Terminal 2E to 2F so I missed the 09:50 flight. If this happens just go to the Air France information desk and they will put you on the next flight (about 2 hours later)

The Journey

Paris to Rio takes about 11 hours. The in-flight entertainment is pretty good on Air France, but take the usual books, music etc to pass the time. Some sleeping tablets are also useful.

I always take one of my Portuguese language books and find someone to have a free lesson off. First time was sat next to a stunning Brazilian woman who immediately struck up a conversation when she saw the book. Last time I sat next to a 70+ year old retired language teacher who I thought was going to put me in detention a couple of times for not getting my pronunciation right!!

When you get off the plane in Rio first stop is immigration, get your passport stamped, keep the bit of paper they give you safe as you need it when you leave the country. If you do lose it get to the airport early on your return as you can be delayed as they sort it out.

Then pick up your bag and go through Customs. You have to press a button on the wall, if it lights up red you get searched, green light and you go straight through.

It takes about an hour to clear immigration, collect your baggage and get through customs.

Once out of customs you will get pounced on by the gringo hawks. The guys in the brown uniform that look like taxi drivers, are not. They will offer to carry your bag and take you to the 10 meters to a taxi, usually attempting to charge for the 'service.' A firm 'no obrigado' should do the trick.

As you come out into the terminal, walk to your right and out of the door, beware of even more gringo hawks, the taxis are parked here.

If you don't have any Brazilian currency go to the cab counters, on the right as you come out of customs, and pay by credit card.

Getting from the Airport

From the airport to Barra I've paid

between $R45 – 100 for a yellow cab (on the meter).

There are 'posher' taxis that will take you for a set price, around $R100. The yellow cabs sometimes will take you for a set fee 'off the meter' this can be useful as they will avoid the traffic if you do this. Usually R$90 will do the trick.

The drive can take anything from 45 minutes up to an hour and twenty depending on the time of day, the driver, traffic and method of payment!

A few drivers speak English, most don't! Have the Hotel address written down and give that to them. Most of the taxi drivers are ok, but occasionally one will give you the run around.

For those sight see'ers amongst you, on the drive from the airport to the hotel you might pass Citade de Deus. Watch the film before you go, making sure you watch the bonus feature 'A View from a Personal War'.

Most of them drive reasonably, but you may get the occasional one who went to the Ayrton Senna school of motoring. Put your seat belt on, cross yourself and have your spare pair of pants ready for when you get to the hotel.

If you book through Connection Rio, they will organise a taxi to pick you up from the airport. The driver is Carlos, he speaks good English and is a former BJJ student of Gordos. In 2009 he was charging a set fee of R$80 for airport runs.
Where to Stay

In 2009 I booked my accomodation through Connection Rio. This company is run by Gordo Black Belt Dennis Asche and he will tailor a package to suit your needs. I requested accomodation that would be suitable for training at Gordo's Academy, the house he put me in was a two minute walk away. Our poor attempt at an MTV cribs style video of the house can be seen >here
For most of my previous trips I stopped at Hotel Barra Beach. Situated (surprisingly) on the Barra Beach front, it is a 5-minute walk from the Gracie Barra Academy. It is a little expensive but can be ok if there are a few of you or if you are stopping for a longer period of time. Although called Hotel Barra Beach it is actually an apartment block. Each apartment has separate bathroom, kitchen, dining/living room, bedroom and balcony. The bedroom has twin or double beds and there is generally a sofa bed (makes 2 singles) in the living room.

View from Appartment 512 Hotel Barra Beach

The rooms are cleaned every day (except Sunday) by a maid.

All the rooms I've stopped in have cable TV. When you arrive ask for Premier Combat cost $R40 a month. This fight channel shows old UFC, TUF, Pride, lots of MMA, BJJ, Judo and even has technique programmes. Watched Pride Bushido live in August 2005.

The smallest apartments cost about $R2000 a month, For shorter periods you pay about $R150 a night (this is for the July August period). If you are stopping for two weeks, it is worth renting for the month and getting someone to take over the apartment when you leave. These prices are for the July/August period, prices are inflated around carnival time. It is better if you can get someone in Rio to book for you as 'Gringo rates' can be a bit more expensive.

You pay for gas, electric and laundry (bedding and towels) on your departure, in 2005 I paid $R50 for 4 weeks.

Barra Beach Facilities

In the lift press 'P' turn right out of the lift and then first left, this will take you to the outdoor swimming pool, Jacuzzi, steam room and sauna. Opening times are 9:00 – 9:00 Tuesday – Sunday. The pool gets sunshine up to about midday, after this it's in shadow.

On the ground floor (press T in the lift) turn left out of the lift and then right, this will

take you to the laundrette (Lavandaria). I had 5 T-shirts and 5 pairs of skids washed and dried, plus 2 kimonos washed for $R20.

If you are taking the other half, there is also a beauty salon at the Hotel that does all sorts of treatments.

The Hotel has 24-hour security

Booking

The Hotel address is:

Barra Beach – Hotel Residencia

Av do Pepe 1120

Barra

Barra de Tijuca

Phone number is 0055 (21) 2493-2100

Other places to stay

The Royalty Hotel is situated on the beach front just down the road from Hotel Barra Beach, it is a 3-minute walk from the academy. Cost $R200 a night, but includes buffet breakfast and evening meal. Been in there once visiting, very tidy and the food is apparently very good.
A little further along the beach is Barra Lemme, I've not been there but believe it is similar in price and facilities to Barra Beach.

Hotel Gaivotas is about $R140 – 180 a night, includes a basic buffet breakfast. You can haggle the price down if you are stopping longer. Situated 5 minutes from the academy Gaivotas is very basic. I'm sure some of the rooms have featured in some 'under the counter' movies. Stopped there on my first trip, wouldn't use it again. In 2006 I was told it was originally open as a 'Motel' which explains the décor.

Suggestions from Adamfromessex include Pusada del Barra, which he describes as a cheap, basic and clean placeto stay. He also recommends The Leblon-lemon Spirit Hostel, which is a little more expensive. The final suggestion is "Pull a Brazilian girl, my girl friends family where amazing and invited me to stay at their home."

Money

On my first trip I was getting R$5 to the pound, in 2006 Thomas Cook offered me R$3.5 I managed to get R$3.77 from Thompson. In 2008 the rate was R$2.7

I take a small amount of cash R$ and credit cards. Travellers cheques are a nightmare. On my first trip I spent the best part of a day trying to find somewhere in Barra to change them. When I did eventually find somewhere the rate was not good.

Credit cards are good and you can get cash out of the ATM at the HSBC Ave Olegario Maciel, the instructions are in English. There are more HSBC banks at Barra Shopping.

In 2006 using my Barclay Card in the shops, even after commission charges, I was getting R$3.88 to the £1.

Withdrawing cash from the ATM at HSBC, after the commission and handling charges I got R$3.78 to the £1.

Gary King advises that "Nationwide don't charge to access your current account through foreign ATM's. Saved me some dosh."

Where to Train:

For my trips between 2003 and 2008 I trained at Gracie Barra, the address is

Avenida Comandante Júlio de Moura No. 300

Barra da Tijuca

Rio de Janeiro - RJ Cep: 22620

Telefone: (21) 2493-1188

There is a weights gym, various fitness classes (not included in the BJJ training fee), a small snack bar, sauna, and also a Physical Therapist at By Fit.

To get to the academy from Barra Beach, come out of the back of Hotel and turn right you are on Avenida Comandante Júlio de Moura. Keep walking – cross over the first road you come to, and then cross over Oligario Marciel, By Fit is on your left.

The morning lesson is 10 – 12, the evening lesson is 6 – 8. After a thorough warm up a technique is shown, then you drill for 4 minutes, partner does the same. This is repeated normally covering 2 – 3 linking techniques. Then pressure test the techniques. After that it's time to roll, usually 10+ black belts on the mat, have seen 20+ on some occasions including Roger Gracie, Marco "Gigante" Villela, Braulio, Jefferson Moura, Pe de Pano, Escorrega, Café etc etc, often there are people still rolling at 2:00.

Some days I have a private before the lesson (cost around R$250 for an hour) with Marcio Feitosa or Gordo (my half guard game is coming on)!

There's no lesson Saturday but sometimes there are 20+ people up there, sort of an open mat format.

In 2009 I trained at Gordo's Academy. Lessons are 8.00 - 10.00, 6.30 - 8.00 and 8.00 - 9.30. The prices are cheaper and much more flexible than at GB where you have to pay for a month regardless. Fees at Gordos in 2009 were as follows: 1 week = R$45, 2 weeks = RS90, 3 weeks = R$135 and 1 month = R$180. The training follows a similar format to Gracie Barra and there are lots of quality guys on the mats, one session there were 15 BlackBelts on the mat including Neto. During my 2009 visit I kept an online blog, this can be found >here. Next year (2010) I will again book through Connection Rio.
Keeping Hydrated

Ensure you are well hydrated before training and take plenty of fluids for the lesson. Before a morning lesson I weighed myself at 90kg. During the two hour lesson I consumed 1.5 litre of water and 0.5 litre of Gatorade. After the lesson I weighed 88.8kg. I would estimate this to be a loss of 3.2kg of sweat.

I also take a supply of rehydration powder with me and take this post training.

As soon as you get back to your accomodation hang your kimono up to dry, if you are training twice a day you will need at least three/four kimonos. Usually within 24 hours the kimonos are dry.

Safety

Brazil is very dangerous if you go into the wrong areas. Barra seems a pretty safe area. But most of it is common sense things like leave your bling at home. Wander around with a camcorder slung over your shoulder and a Rolex on show and you will get mugged!

People do get robbed in Barra, but if you want to make sure of getting robbed Copocabana is apparently the place to go.

Only carry a bit of money when you go out, leave most of your money and credit cards in the hotel safe. Don't go waving R$50 notes around.

In 2004 one of the guys from Denmark had his bum-bag nicked off the beach in front of Hotel Barra Beach (passport, all his money, credit cards, phone, watch etc) He'd left it under his towel. The total value of his stuff equated to about 12 months wages for most Brazilians.

In 2006 one of the American guys was robbed at gunpoint outside Barra Beach. Don't be put off by this as it is very rare for Barra. He lost his walkman and a bit of cash, but was not injured.

Avoid using the bus especially at night, taxi's are very cheap. Recently a bus was hijacked by an armed gang, driven to a remote area and all the passengers robbed, a friend of a friend was left in just his shorts, they even had his flip flops!

I've been lucky and not encountered any problems. But that's probably because I rarely venture out of Barra at night.

The advice from most of the people I know who have stayed in Rio for any length of time and from OTM is to avoid the Police like the plague. They will rob you worse than any street crims. "It is best to just pretend that cops are not there and don't make eye contact with them. Most important don't be stupid and get yourself in a situation where you might have to deal with them. They are not like American cops and don't play by the same rules. In fact there are no rules and you really do not want to end up in a Brazilian Jail."

If you do get into a situation with the Cops apparently about R$100 clears most things, but wait for them to ask for it.

Driving and the Roads

In 'The J Sho Diaries - in Brazil,' Jon likens driving in Rio to playing  nintendo super mario kart, and this is a good analogy! If you are thinking of hiring a car in Rio I have one word of advice- don't.
Ok for you adrenaline junkies and those who have driven demolition derby, take your mirrors off, snap the indicator arm off and go for it. Bonus points are awarded for changing lanes as often as possible, driving as close as possible to the vehicle in front and using your mobile. Taxi drivers can automatically progress to the next level if they manage to use their mobile phone and talk on the radio whilst stearing with their knees! (yes one of my taxi drivers achieved this).

Most of the roads in Barra are 'one way' roughly translated this means that all vehicles must proceed in one direction. Please note the following exceptions: cycles, motorbikes (including those towing trailers) and cars going the wrong way as a short cut.

In Portuguese Pare means stop, however when written on the road at a junction it actually means keep going and hope.

Along Oligario Marciel there are strips of concrete that give the appearance of being a zebra crossing, don't be fooled, these are actually bonus zones where extra points can be gained for running down a Gringo.

General Costs (2006 prices and exchange rate)

Flight £840

Barra Beach Hotel (1 month) R$2000 +

Months training at GB academy $R240 for the first month, subsequent months are $R140. Gordo Academy is R$180 and you have the option of paying for shorter periods.

Food: 2 chicken breasts with a mountain of salad or fries and a fresh banana milk shake about £4.00.

Chinese buffet with a drink £3.00.

Clothes: Original surf T's (billabong, quicksilver) £7

Kimonos: Pride Kimonos R$180 - 200

Internet access $R5 an hour (at Axion Downtown).

15 minute helicopter flight around Rio about £40 pp

In 2006 my mate Simon went scuba diving for a day (3 dives including hire of all kit) cost him about $R200

Speaking the Lingo

Q. What do you call someone who speaks two languages?

A. Bi-lingual

Q. What do you call someone who speaks three languages?

A. Tri-lingual

Q. What do you call someone who speaks one language?

A. English

Make an effort, it will make your visit more enjoyable. It's not a major problem if you cant speak the language, but it is appreciated when you do make an effort.

Many of the guys at Gracie Barra and Gordo's do speak English and they are very helpful if you are trying to learn the lingo.

NOTE: Do not learn your Portuguese from Braulio Estima.

In 2003 during my first visit, I was in a restaurant with Braulio, Lagato and a few others. We had finished our meal and I asked Braulio to teach me how to ask for the bill.

After a couple of practice goes I called across the restaurant to the waiter

"boiola, a conta por favor"

Rough translation:

"Gay boy, the bill please."

The Weather.

The weather in Rio is always warm, I've only stopped in July and August (their winter) the temperature has been anything from 15 - 35. It's generally sunny and dry, but I have seen a few rainy days, and when I does rain it is rather heavy so you might want to take a waterproof. In the summer (January and February) the temperatures can reach 40+.

Places to Eat and Shop

The food is cheap, healthy and generally lots of it. These are some of the places I generally eat.

Bibi Succos and Bibi Crepes are located on Ave Olegario Maciel, these are good for fresh juices, shakes, and snack type foods. Bibi em casa is located just off Olegario Maciel, there are only a couple of tables here, but they have Premier Combat on all the time!

The Loft. Ave Das Americas – this is a restaurant to go for more substantial meals.

Downtown: Ave Das Americas. About a R$7 taxi ride from Barra Beach (ask for Downtown Shopping) There are lots of shops and restaurants here including my favourites Little Italia and Mr Chans. Downtown is open late into the evening.

Barra Shopping is about a R$15 taxi ride from Barra Beach (simply ask for Barra Shopping), this is one of the largest shopping malls in South America. It has lots of surf shops like Sabotage, and Cyclone. There are lots of places to eat here and an 18 screen cinema.
A guide to traffic

lights in Rio

keep going

Keep going

Keep goingI

Barra Shopping

Av Oligario Marciel is a bustling main road close to the GB academy and a 10 minute walk from Gordos. There are supermarkets, chemists, HSBC bank, laundrettes, lots of restaurants, pavement cafes, hardware stores, Blockbuster, a night club and newspaper kiosks (these sell international phone cards) some of the shops are 24hr.

Gary King's guide to the best place for Acai

1. Balada Mix.

2. The Loft (but blended with fruit as their recipe has very little sugar in it).

3. Bibi Sucos.

Barra de Tijuca Beach

Some More Useful Links