Mixed Martial Arts

MMA is an acronym for Mixed Martial Arts. Also known as Ultimate Fighting, Vale Tudo, and No Holds Barred fighting. MMA is probably best known through the Ultimate Fighting Championships (UFC) and is the ultimate test of the effectiveness of a martial art and the ability of a fighter.

MMA takes the most effective techniques from fighting arts such as Boxing, Brazilian Jiu Jitsu, Muay Thai, Kick Boxing, Judo, Wrestling etc and blends them together into a no nonsense and effective full contact fighting system.

MMA events are becoming more popular in the UK with fighters able to progress from amateur rules events through to the professional circuit.

Training at The Combat Academy will prepare you to take part in Amateur MMA events such as Grapple & Strike and the ML Sports Open Trials. For experienced fighters semi-professional and professional fights can be arranged.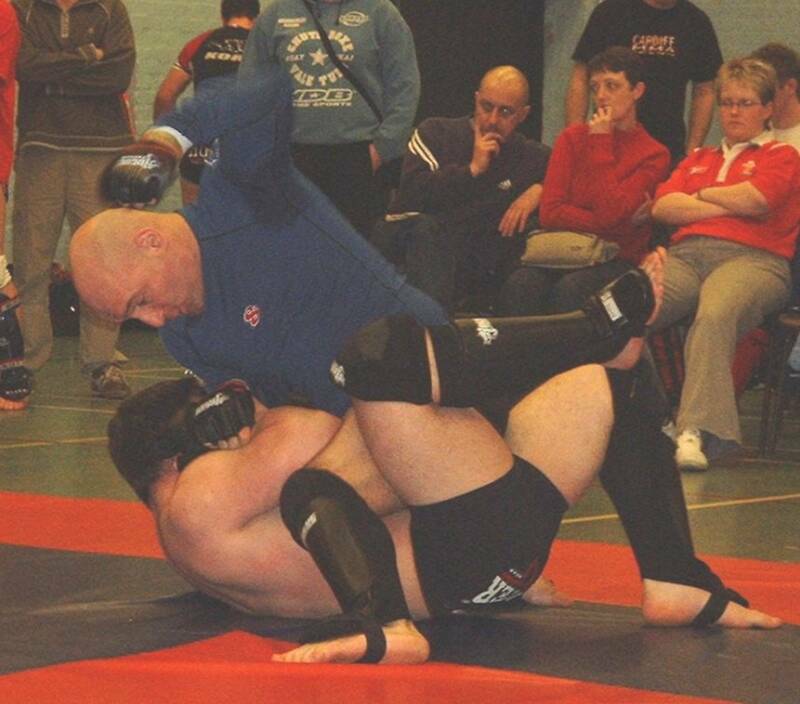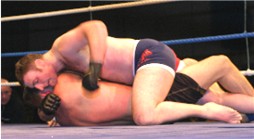 Combat Academy Coaches Dave Coles (amateur) and Simon Small (semi-professional) have both competed in MMA events.

With 16 Amateur level MMA fights under his belt, Dave currently has a record of: Won 9: Lost 3: Drawn 4. In 2005 Dave was the Grapple & Strike Amateur Light-heavyweight champion. Click >here for Dave's MMA fight record.
Simon fought under Semi-professional rules at Grapple & Strike VIII, where after two 5 minute rounds the judges scored his fight against tough Welsh fighter Paul Matthews as a draw. Watch the video >here
The Combat Academy MMA Team

Formed in June 2007 the Combat Academy MMA Team have competed in several Grapple & Strike events. Click >here for details of the team and their results.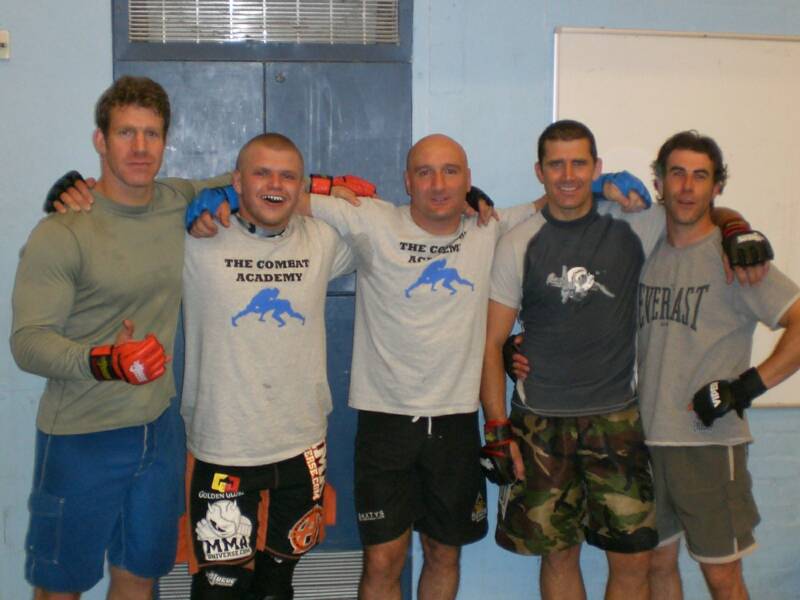 The Combat Academy MMA team at Grapple & Strike September 2007

Rob Howgate: Winner at Grapple & Strike XIII

September 29 2007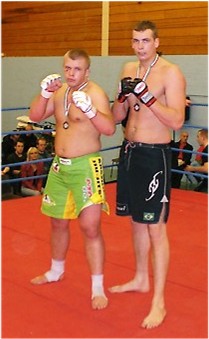 Chris Konieczny: Winner at Grapple & Strike Fight Night 2

Semi-pro fight. December 2007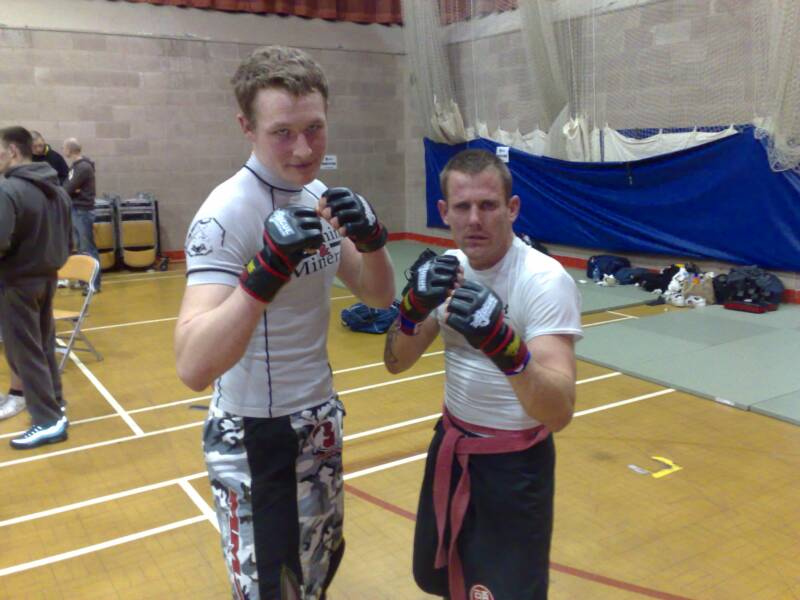 Dean Bradbury and Jeremy Kemp at ML Sports Open Trials

February 2008